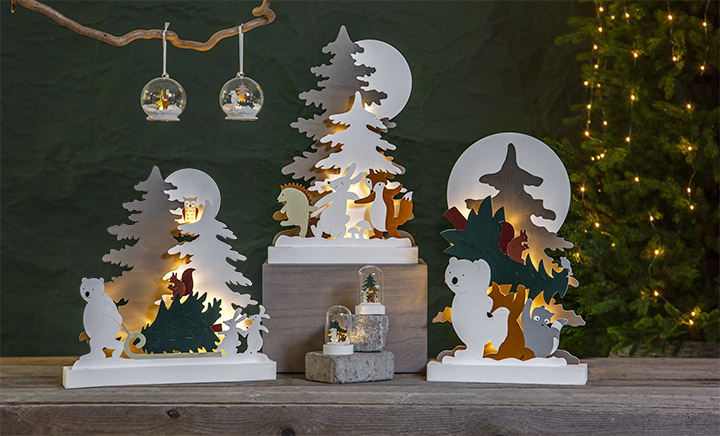 2/22/2021
Forest Friends - a new series of beautiful animals, creating a great Christmas spirit
We are launching a new series of decorative sceneries with animals about to celebrate Christmas. The series includes three lazercut wooden figurines, two domes, two glass globes, and a light chain with animals in wood. Perfect to set the Christmas feeling!
In this lovely series of decorations the fox, the polar bear, the ouwl, and the other animals of the forest are getting ready to celebrate Christmas. Small, fine lamps create a cozy atmosphere. The products are powered by battery and have a built-in timer function.
As Christmas draws close, the animals of the forest become good friends.
Big and small help each other, all are welcome.
Together, they celebrate the joy of Christmas.