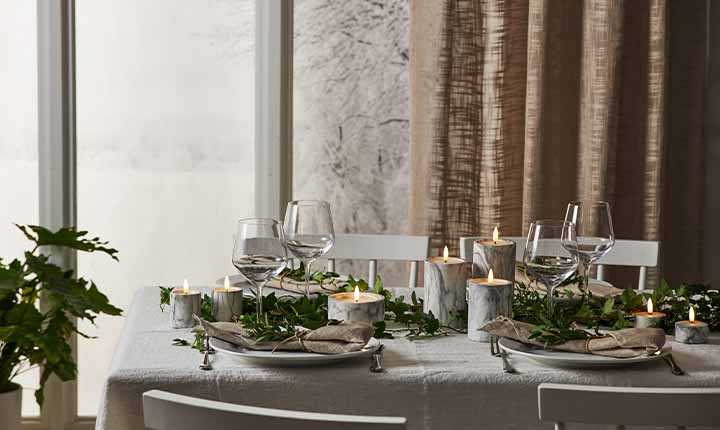 5/20/2021
Marble- realistic candles with a marble-pattern
Marble is a new line of LED candles in our popular Flamme collection. Like all battery powered candles in the Flamme collection, Marble has the realistic flame which resembles that of a real candle.
Realistic battery powered candles in an exclusive design

Flamme Marble boasts a stylish marbled surface which resembles concrete and gives the candles an exclusive feel. The Flamme flame emits a warm white glow and is very realistic and lifelike. The design makes Marble a perfect fit both at home and in public spaces all year round.
The battery driven Marble candles comes as tealights and pillar candles in multiple sizes. The built-in timer makes them easy to use – 6 hours on and 18 hours off. The average life expectancy is around 10 000 hours. The candles are intended for indoor use.
The advantages of battery powered candles

Battery powered candles are a growing trend and many realized their advantages compared to normal candles.
Battery powered candles give off the same pleasant glow as normal wax candles without the fire hazard.
Artificial candles are easier to place as no consideration has to be taken to things surrounding it.
A LED candle lasts longer than a normal candle which burns quickly.
A battery powered candle can be lit and put out automatically with a built-in timer.
Today, there are LED candles of such high quality that they are difficult to distinguish from normal candles.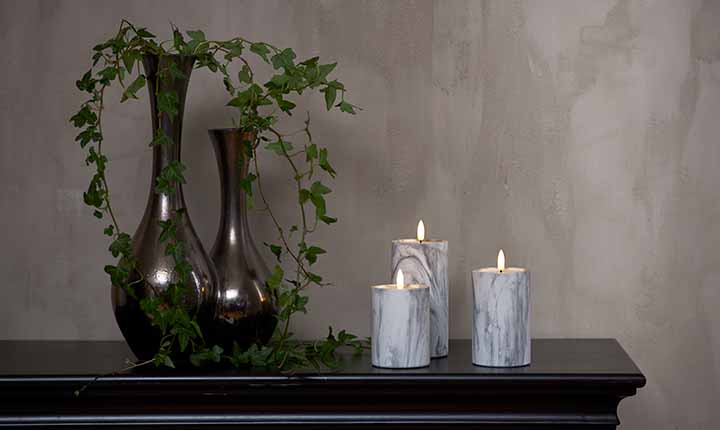 Flamme Marble pillar candles

The pillar candles are offered as 12,5 cm, 15 cm, and 17,6 cm tall.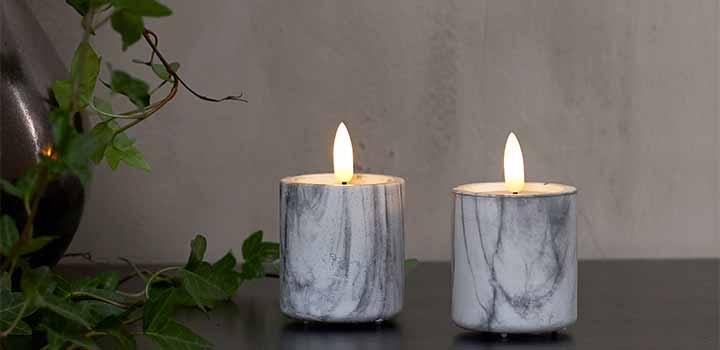 Flamme Marble pillar candles 2-pack

9cm tall pillar candles are offered as a 2-pack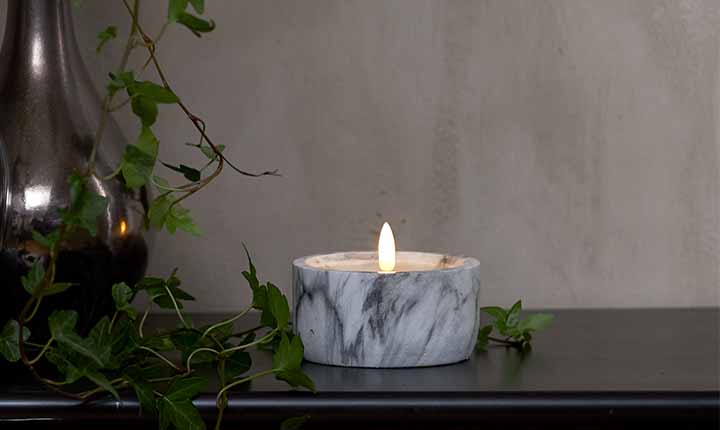 Flamme Marble pillar candles

A wider version of pillar candles, lovely as decoration on a tray or plate. 7,5 cm tall and 10 cm wide.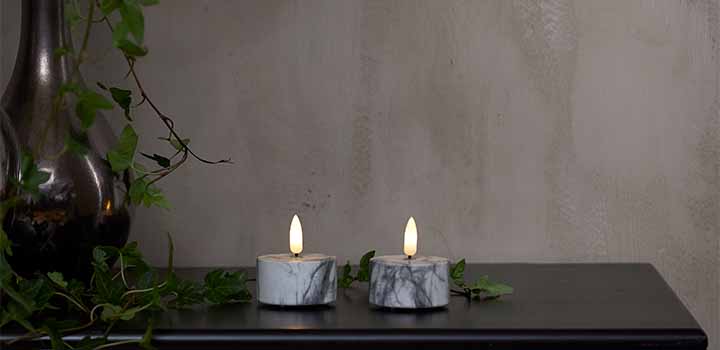 Flamme Marble tealights 2-pack

Tealights are sold as a 2-pack